Our Vision & Mission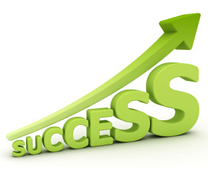 Our vision is to be a leader in the world of technology solutions providers with our innovative designs and Best-in-Class services that helps our clients to achieve their goals. This also helps us in making the excellent customer-employee relationship.
Our mission is to achieve the impossible by stretching ourselves to realize the vast imaginations of our clients. Our cognitive abilities will read their minds and give them more than what they are looking for.
All AG Web Solutions employees will help accomplish this Vision by always:
Showing their dedications towards their goals.
Treating our clients and colleagues with respect.
Tailoring innovative web solutions to fully meet each of our client's individual needs.
Providing Best-in-Class IT and IT enabled innovative, cost effective and timely solutions to clients all over the world.
Showing their commitment to strategic growth, outstanding service and community involvement.
At AG Web Solutions, we are committed towards achieving high levels of customer satisfaction by ensuring quality, cost effective & innovative web solutions like Custom Website design, web development, E-commerce solutions, Graphic designs, and Multimedia & SEO services and add significant value to their business.
We accomplish this by creating a long-term relationship with each partner by combining creative and cost effective solutions with a solid foundation of support and maintenance.
We have experts who can capture your requirements, your target audience, competitors and build a website that will make your visitors want to return. We are committed to deliver websites that are compliant with W3C standards.