Why Choose Us?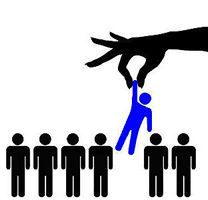 AG Web Solutions is an India based web design and web development company offering web development services globally. We provide pioneering web design solutions and cutting-edge development solutions to our clients that help our customers communicate effectively. We focus on providing the unique solutions to clients by meeting the client requirements. Our services cover every aspect of web development, from start to finish. PHP & Mysql are our main technologies.
With Successful past performance, AG Web Solutions provides a consistent support for all your web requirements. AG Web solutions team has qualified, dedicated and well-equipped professionals who are known for providing effective work on time. Consult with today on how we integrate your website into a complete marketing plan. Our experts are ready to design your website with unique and effective web design approach, just request a quote or contact us with your requirements!
Web Development

PHP Programming & Database Development.
CMS Solutions to manage websites with unlimited web pages.
Open Source Development/Customization (Word Press, Joomla, Drupal, Os-commerce, etc.)
eCommerce Websites/ Online Shopping Websites.
E-learning Systems
Forum Bulleting Board System
Social networking site development
Web Design

Bespoke Website design (XHTML/Div based)
Flash Based Websites
Flash Based Banners & Presentations
Logo Design
Newsletter Design
PSD to HTML/XHTML Conversion
Old Website Re-Vamp
Design as per SEO needs.
Other Services

Search Engine Optimization
Content Writing
Data Entry
Domain Registration/Web Hosting
Website maintenance & support services
Web Research
Link Building & Article Submissions
Virtual Assistant
Customer Support